Commodore Whitey Limes – October 1980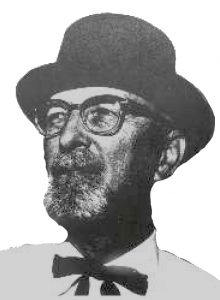 Sydney N. Lord was born on 4 September, 1894, near the town of Manchester, England. In 1912, at the age of 18 he emigrated to Canada, where he entered college.
His college education was interrupted in 1914 because of World War I. Sydney Lord served in the Canadian Army from 1914 to 1918. During this time he had command of a Trench Mortar Batallion. After the war he finished his education in Toronto in 1918 with a degree of B.S.A. (Bachelor of Science in Agriculture)
In 1918 he moved to Columbus, Ohio and enrolled in Ohio State Univ. He graduated from O.S.U. in 1923 with a degree in Medicine.
Dr. Lord as he may now be called, since receiving his degree in medicine became an American citizen in 1930 – the same year he was Commodore of Buckeye Lake Yacht Club.
During the 2nd World War, from 1942 to 1945 he served as Honorary Colonel in the 4th Armored Division under General Craighton Abrams.
In 1968 Dr. Lord was appointed Honorary Commodore of the United States Atlantic Fleet.
In 1973 he was made Honorary Lieutenant Governor of the State of Ohio. In the same year he was made a Kentucky Colonel.
In 1975 Dr. Lord was forced to retire from active medical practice as the result of a severe heart attack.
In 1976 and 1978 he received Outstanding Senior Citizen Awards at the Ohio State Fair.
In 1978 he recived a Certificate of Merit from the Grand Lodge of Ohio Free and Accepted Masons.
In 1979 he received an Outstanding Senior Citizen Award in New Lexington, Ohio. In the same year he received a similar award from the Southeastern Council of Senior Citizens of Perry County.
He holds a Certificate of Merit from the Congress of the United States for services rendered in the Selective Service, signed by Harry S. Truman and Lewis Hershey.
He is also a member of the 50 Year Club of American Medicine of the American Academy of Medicine.
On 21 September 1980, Dr. Lord was presented a plaque in honor of his have been a Past Commodore of Buckeye Lake Yacht Club for 50 years.
A man of his age, and with the above accomplishments, surely makes him a great inspiration for all of us at BLYC.