100 years ago..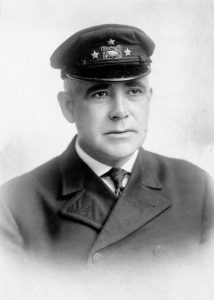 100 years ago, the Commodore of BLYC was Harry D. Freeman. The year started off with the 8th Annual BLYC "Tar Social" held New Year's Day in Columbus. The big news for 1913 was the completion of the "new" BLYC Clubhouse in February. The original clubhouse was little more than a boat house with a small, two-story addition on the side. However, construction (and control) of this facility would be under the charge of not BLYC itself, but the Buckeye Lake Building Company, a "for-profit" corporation formed by members of the Club in 1907 to finance the purchase of "Sunken Island," later renamed Watkins Island as it is today. The new clubhouse was dedicated on May 4. That structure was much as it exists today except that the current dining room, Commodores' Lounge, and kitchen were added later.
75 years ago…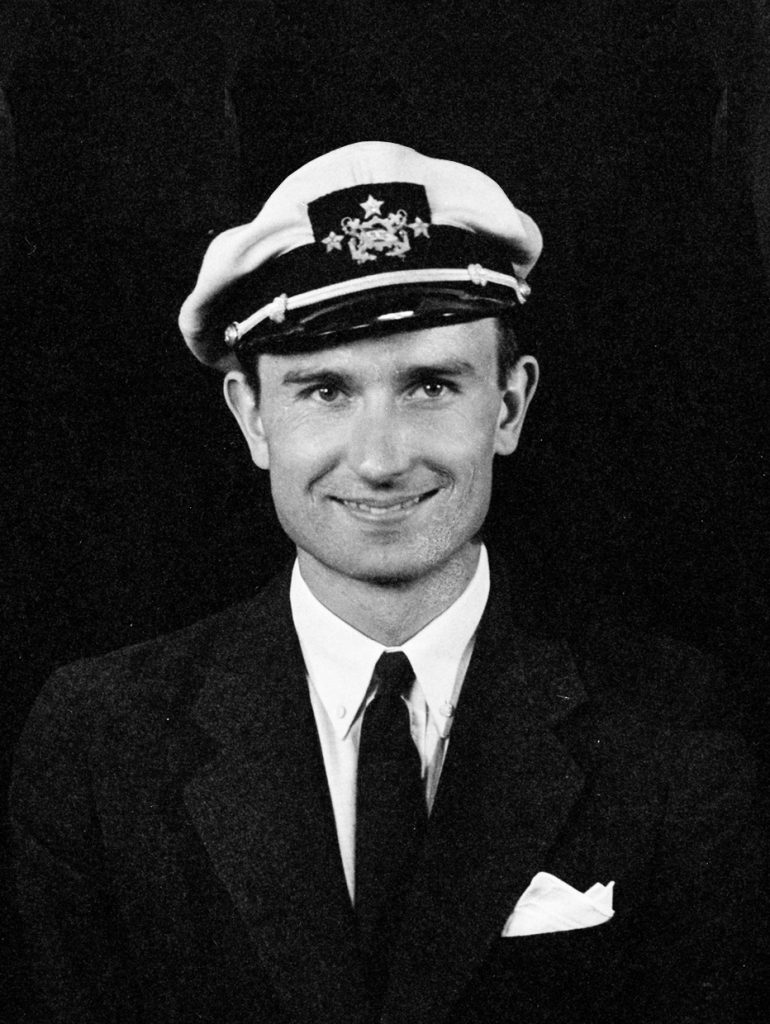 Just prior to Commodore Robert Irwin assuming the helm of BLYC, the State of Ohio passed new legislation that outlawed motorboat racing on inland waters controlled by the state. Up until that point, motorboat racing was just as popular an activity at BLYC as sailboat racing had been. However, given the increase in recreational boating, it was deemed to be unsafe on inland waters such as Buckeye Lake. But, while the on-water activities of Club members may have been forced to change, 1938 marked a significant milestone in our history. With BLYC now owning 842 shares of the 844 shares in the Buckeye Lake Building Company, that corporation was dissolved and all assets and liabilities transferred to the Buckeye Lake Yacht Club, incorporated three years earlier. We now owned both our island and our Clubhouse outright.
50 years ago…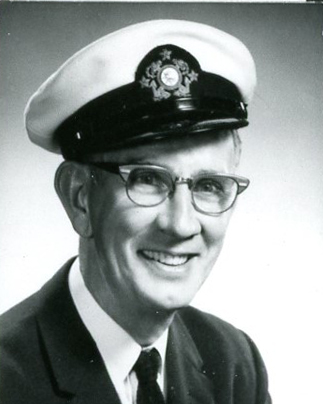 One highlight of Claude McGinnis' year as Commodore was the enormous success of BLYC's sailors. Sailing, particularly in the Lightning class, was big in the 60's and several of the nation's best called BLYC home. Commodore George Fisher (1958) and Tom Davis, with BLYC crews, raced in the 1963 Lightning Class World Championships in Lima, Peru, following outstanding finishes at the North American Championships earlier that same year at the Buffalo Canoe Club. A July 13 article in the Columbus Star noted that "Commodore Fisher already has won so many cups and trophies, he has difficulty finding a place to stow them." A fact that remained true throughout his long sailing career. In that same article, Tom Davis, then just 21 years old, was asked if he had any special racing tricks. His reply? "No. I just sail to win." Tom was a product of BLYC's Junior Sailing program having been on the BLYC team at Put-in-Bay that won the Wakefield Trophy and went on to sail for the Junior National Championship – The Sears Cup.
25 years ago…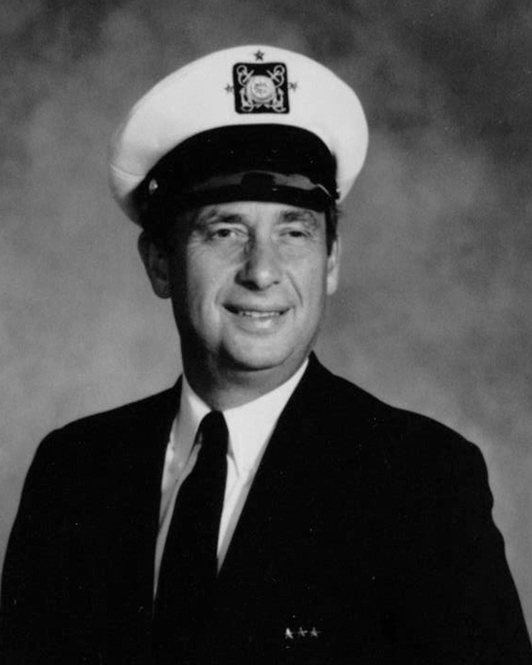 Bob Boehm's year as Commodore in 1988 could be remembered for many things, but there's one thing it can certainly be remembered for… drought! 1988 was one of the driest summers Ohio had ever experienced and, on a shallow lake like ours, that can make a huge impact. However, a lot was accomplished that year, particularly in improving our facilities. The upstairs and basement of the clubhouse were completely rewired, having not been updated since the initial construction 50 years earlier, the Commodores' Lounge and hallway was recarpeted, and the landscaping on the island was completely redone under the leadership of then House & Grounds Governor Jim McBride (Commodore – 1991). Jim spent countless volunteer hours tending to the new plantings during that very dry summer. Additionally, the showers and restrooms by the pool were completed and finally opened for use that summer.
1988 was another strong year for sailing at our Club. That summer, the Club purchased a new Thistle for the Junior Race Team, Commodore Jim Dressel (1980) donated a hoist for their use, and under the direction of Head Coach/Instructor Tracey Hein (now Davis), the Juniors had an outstanding racing season. That same year, BLYC's own Commodore George Fisher (1958) won the Interlake Class National Championship and his son, Greg, won the Thistle Class Nationals.
On July 4th that summer, Commodore Robert Irwin (1938) was recognized and honored as a 50-year Commodore of BLYC. To date, only four other BLYC Commodores have achieved this distinction – Beam ('36), Lambrecht ('39), Schell ('51), and Fisher ('58). Also, in 1988, the following current BLYC members joined the Club, making 2013 their 25th Anniversary: Richard "Bud" Hieronymous, Richard Brown, Myron Powelson, Mike Schilling, John Mills, Jack Holmes, & Tim Kellogg.
10 years ago…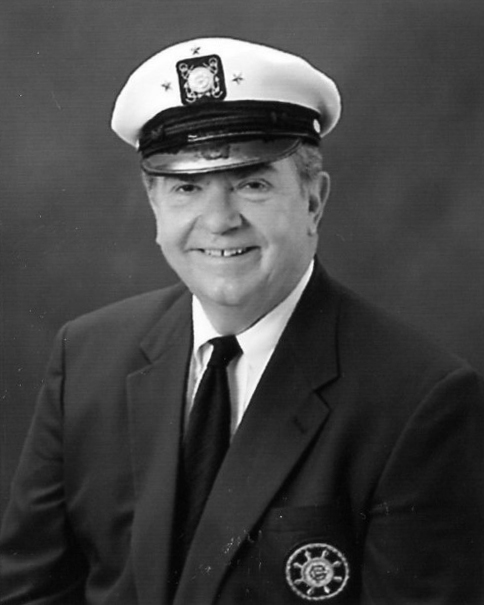 Commodore Jim Thompson started his year as Commodore with the theme "Let's Have Fun!" and that's just what BLYC did in 2003. OSU won the National Championship, Pat Dailey played to one of the largest crowds ever assembled at the Club, and we enjoyed great parties, boating, and camaraderie. At the start of his term, Commodore Thompson established the "BLYC Good Neighbor Committee." As Jim put it, "Our Club exists as an island of prosperity in the middle of one of the poorer villages in the state." The idea was to do what we can to help the children in the neighborhoods surrounding the Club and to become "better citizens of the Buckeye Lake area." That first year, thanks to the generosity of our members, we were able to provide a Christmas party complete with Santa and gifts, an end-of-summer pool party at which the children received much needed school supplies, and give two scholarships to local children to participate in our Learn-to-Sail camps. The "Good Neighbor Committee," now under the leadership of Commodore Joe Campbell (2008) continues to this day providing for the children in Buckeye Lake village through its annual Christmas fundraising and gift-giving.
As much as 1988 was known for a lack of rain, 2003 started out with too much. In fact, during one early season rainstorm, a piece of Cranberry Bog broke off the main mat and proceeded to float around the lake for several days… as far west as Orchard Island and eventually back to the east, landing near Fairfield Beach. Our junior sailors had another good year, under the leadership of Coaches Tracey (formerly Hein) Davis, Stone Parker and Governor Mark Russell. The year was capped off with what may be one of the most memorable parties in BLYC History – a "Golden Wedding" ceremony for Commodore Howard and Rosa Clark (2000) in which they renewed their vows – celebrating 50 years of marriage.
---
Prepared by Commodore Steve Harris, Club Historian
for the BLYC New Year's Eve Celebration – December 31, 2012