100 years ago…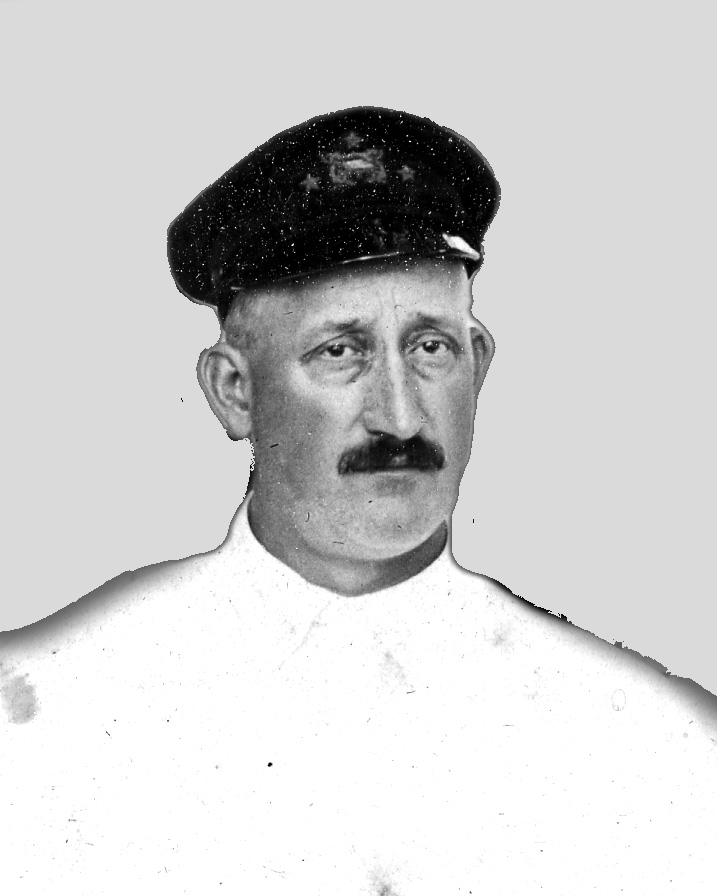 Commodore Lou Burnham's year began with the "3rd Newark Tar Social" in January and, as had come to be expected from the Newark contingent of BLYC members, it was an outstanding event. Following dinner, many members adjourned to the Clubhouse for a "Sunrise Party" with breakfast that included buckwheat and sausage, followed by a Sunday of sport on the lake's 12" layer of ice. While the year started well, such prosperity and fun was not destined to last.
In April, the Buckeye Lake Building Company, who owned the Clubhouse and the island, met and, realizing that they didn't have enough income to meet their financial obligations, voted to raise BLYC's rent 20%. Just four days later, President Woodrow Wilson declared war against the Central Powers of Europe. In those days, BLYC was, without question, a young man's Club and many members subsequently enlisted in the armed services. Later that summer, many more would be taken by conscription. With such an impact on the Club, many older members stepped up to assume officer roles and it was decided that the Club would remit the annual dues for all members on active duty military service — a practice which continues to the present. Given the absence of so many members, the country's state of war, and loss of dues income to remission, the Club's 12th season was nearly devoid of events and functions. Activity was mostly imited to quiet sailing as gasoline rationing all but silenced motor boat traffic and food shortages made banquets impractical.
However, not all was gloomy. We celebrate this year as a high point in BLYC's history what, in 1917, may have gone by relatively unnoticed. In that year, the first Junior Memberships were established and our first two "Juniors" — Max Slaugher and Frank Miller — joined BLYC. 100 years of BLYC Junior Sailing! Max would remain active at BLYC for many years to come, frequently volunteering and running our junior training program. Frank married and moved away in the early 1920's, but would still visit BLYC often. He went on to become Commodore of the Ashland (Kentucky) Yacht Club, of which he was a founding member, the Put-in-Bay Yacht Club, and the Inter-Lake Yachting Association. In the century that has followed, many more BLYC juniors have also gone on to make great contributions to not only our Club, but also to many other Clubs & Associations, and the sport of sailing.
75 years ago…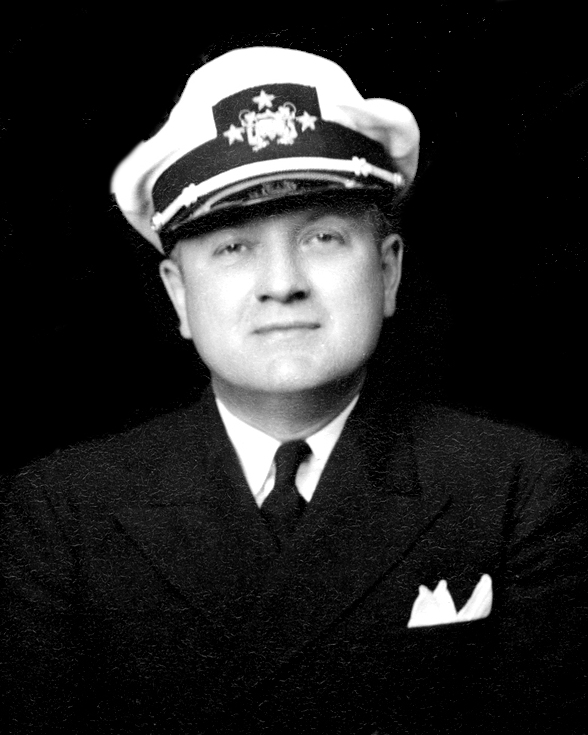 Shortly after Commodore Clark Beverly assumed the helm of BLYC in the fall of 1941 — on December 7 — the Empire of Japan attacked the U.S. at Pearl Harbor and our country was, once again, plunged into a state of war. With the closing of the Interurban nearly a decade before and wartime rationing, activity at Buckeye Lake and BLYC was severely limited. Once again, several members were called into active duty service and were, therefore, absent. However, wartime production provided an economic boost to the area and the Club actually gained more than its usual number of new members. Also that summer, a new sailing fleet appeared at the Club — Lightning Fleet #43 was, for many years thereafter, not only the predominant sailing fleet at BLYC, but also one of the most active and successful fleets in the Lightning Class in the United States. Many of the class' best known champions — George, Greg, and Matt Fisher, Jim Dressel, Bob Mann, Jay Limbaugh, Mike Hein, and Willy Petersilge to name a few — sailed for Fleet #43 at BLYC. Even in time of war, the Club grew in both members and boats.
Following his term in 1942, Commodore Beverly relocated his business, Peerless Ovens, to Sandusky, Ohio. He later went on to serve the Sandusky Yacht Club as Commodore as well.
50 years ago…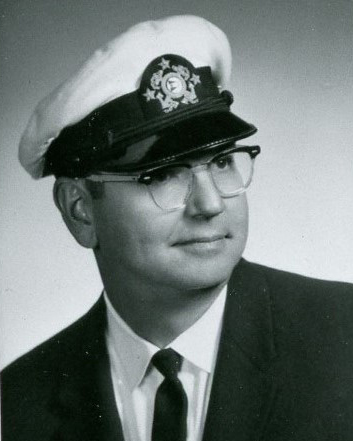 Commodore Dave Cox led BLYC in 1967. Max Slaughter, 50 years after becoming one of the first, original Junior Members of the Club, once again volunteered his time and talents to running our Junior Sailing program; Bud Sayre, of Sayre Brothers Marina was given an honrary membership in BLYC; new aluminum siding and gutters replaced the aged wood siding on three sides of the Clubhouse; neon cove lighting was donated and installed around the perimeter of the fireplace room by members Norm Yoerger and Paul Doritan; BLYC members George Fisher and John Ranft dominated the Lightning Class North American Championships, qualifying to sail the Worlds in Hamilton, Ontario; and, BLYC welcomed, yet another, new sailing fleet — Tornados.
On the morning of April 12, however, the Clubhouse was nearly lost. The staff came downstairs in the morning to find a sofa in the fireplace room in full blaze. Fortunately, it was quickly extinguished and no serious damage was caused. It was presumed that an early morning fisherman availed himself of the Club's facilities while the staff was not on duty and accidentally dropped a lit cigarette in the sofa. Earlier that year, the Lakeland Lodge (formerly the Lake Breeze Hotel) had caught fire and burned to the ground. These incidents combined with the fact that the insurance coverage available was not nearly enough to cover a total loss led the Board to establish a Fire & Casualty Fund to cover potential future losses. This fund, some 35 years later when insurance coverage was more affordable, was cashed out for the down payment on what is now the Club's Eastport property. Joining BLYC in 1967 and celebrating 50 years of membership this year is P/C Mike Jacobs.
25 years ago…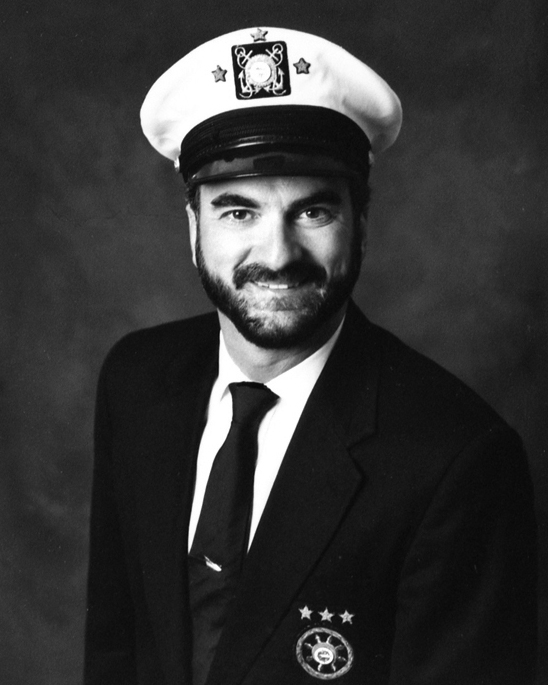 Under the leadership of Commodore Greg Miller, 1992 was a year of magnificent improvements and accomplishment at BLYC. To begin the year, on Fall Work Day, the entire upstairs of the Clubhouse was repainted. The club purchased its first computer system for tracking membership, billing, rentals, and dues; the Area 8 docks were completely rebuilt; the wooden deck by the swimming pool was added to the Club facility; new carpet was installed on the front porch; a new bridge to the island was constructed along with a beautiful metal gateway donated by the BLYC Commodores' Association; and, the Ladies Auxiliary made over $10,000 in their annual Auction to be used for future Club improvements.
But, the highlights of the year were not only in the facility and Club operation. Once again, sailing was King at BLYC! As Commodore Miller put it to lead off his August article… "Just like the old days!"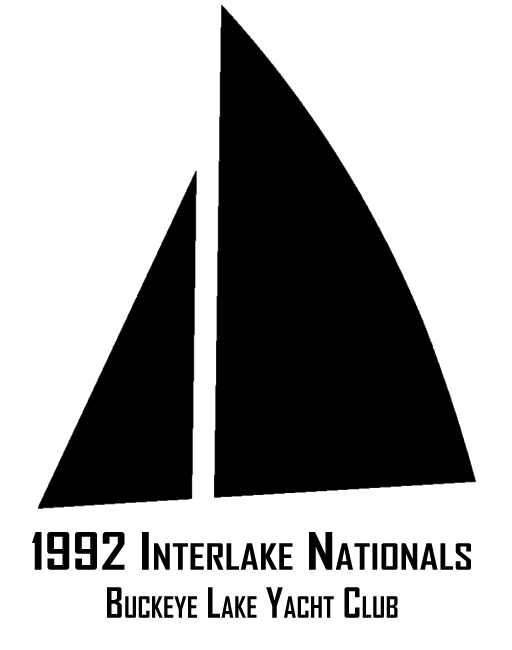 BLYC was selected to host the 1992 Interlake National Championships in July. Chaired by P/C George Fisher, along with then-Governor John Sproat and Commodore Miller, the six day event brought over 40 boats and their crews from all over the country for some intense sailing competition on Buckeye Lake. Each day was filled with sailing and social events for the crews and BLYC did a stellar job as host. The National Championship was won by Sjoerd-Jan Vanderhorst of neighboring Hoover Yacht Club.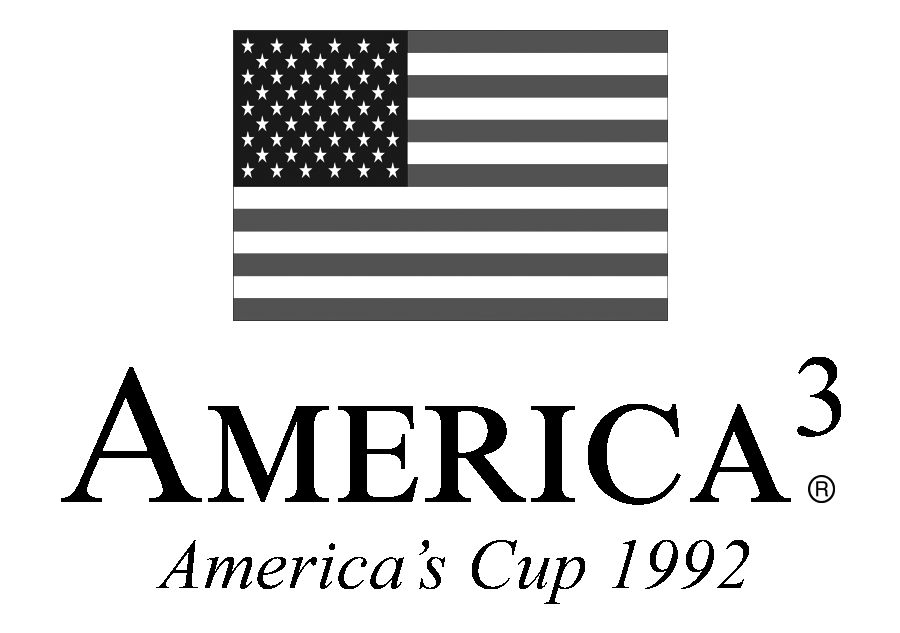 Also in 1992 was the U.S. Defense of the America's Cup in San Diego. Why was that important to BLYC? BLYC's own former junior sailor, Mike Hein, II, was sailing for Bill Koch on America3 — the yacht that would defeat Dennis Conner's Stars & Stripes and go on to successfully defend and keep the Cup here in the United States. The son of of P/C Mike and Joan Hein, Mike had grown up sailing at Buckeye Lake. Under the tutelage of champions like George Fisher, he was a very successful member of the BLYC Sailing Team with several Junior Bay Week victories and was also the Lightning Class Junior North American Champion in 1982. Over the years leading up to the 1992 Cup, there was a big push at BLYC to help raise funds for the A3 campaign and many BLYC members travelled to San Diego for both the trials and the Cup races to show their support. In fact, BLYC raised enough in support of the team to receive a half-hull model of the yacht America3 and have the honor of having our burgee flown on board at the event — pretty impressive for a bunch of "pond sailors!"
Members joining BLYC in 1992 and celebrating 25 years of membership this year include Rick Baker, William Kumler, Larry Pasley, Jeffery Robb, and Tully Rogers. P/C Howard Clark, Stone Parker, and Bob Woodward also joined in 1992. Their widows, Rosa, Donna, and Eileen continue their memberships at BLYC today
10 years ago…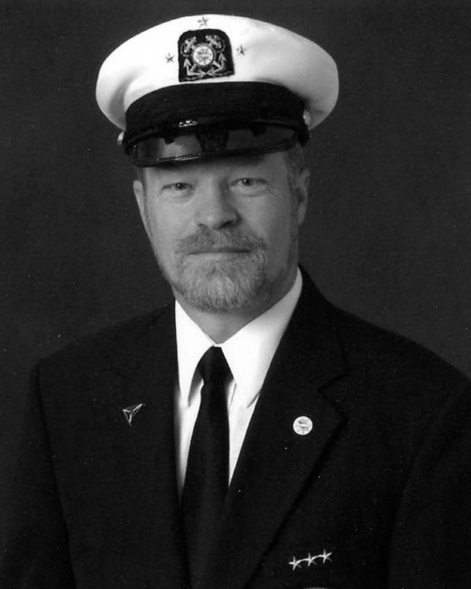 As Commodore Ray Kent's term began, BLYC was putting the final cap on it's year-long Centennial celebration. The "Grand Finale," held on September 30, featured a boat parade around the lake, followed by a tour of several member homes. That evening, following a short memorial service for departed members, the evening was topped off with an "Old Fashioned Clambake," entertainment, and a stunning Fireworks display. Although Mother Nature wasn't initially very cooperative, the skies cleared and the evening provided members with a great finish to a great celebration.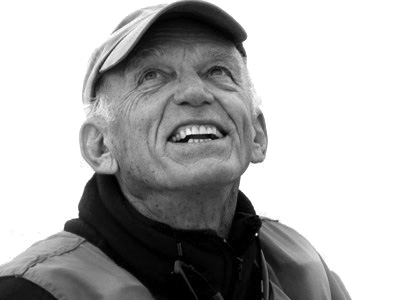 Keeping with the celebratory theme, a few weeks later BLYC pulled out all the stops for the Snowball Regatta — it was the 100th Anniversary of BLYC, the 60th Anniversary Snowball Regatta, and BLYC's most celebrated sailing champion, George Fisher, was turning 80. The event, billed as a "Celebration of George and BLYC," attracted over 50 boats in five classes and scores of sailors from all over the United States. After racing on Saturday, participants enjoyed a "roast" and tribute to George followed by a great night of entertainment by the "Trailer Trash Band" — all Lightning sailors themselves — from Pymatuning Yacht Club.
Later that fall, BLYC members attended the annual winter meeting of the Inter-Lake Yachting Association and hosted a hospitality room on Friday night to support P/C Steve Harris in his bid for election to I-LYA's Board of Trustees.
Under the leadership of P/C Mark Russell, a committee was established to undetake a complete remodel of the BLYC dining room. An all volunteer, donation-funded effort, the committee and volunteers transformed our dining room — which hadn't been updated since the 1960's — into the beautiful, formal space that it is today. Other notable changes in 2007 include the addition of WiFi internet access in the Clubhouse, the Club going "smoke-free" indoors, and the purchase of our current restaurant management computer system.
That spring, several dozen members from I-LYA Club's in northern Ohio and Michigan came to BLYC for the weekend on a "Land Cruise." The Club showed them a great time at Buckeye Lake and the visitors from these other Clubs were genuinely impressed with all that BLYC has to offer.
Joining BLYC in 2007 and celebrating 10 years of membership this year are Greg Ream, Mark Pyle, Donald Mains, LuAnn Cooperider, Mike Blake, Chris Mooney, P/C Gayle Fisher-Mulvey, Pam Reed, and John Gatrell.
---
Prepared by Commodore Steve Harris, Club Historian
for the BLYC Commodores Ball – April 8, 2017