Commodore Frank H. Foster, III – May, 1985
The new directory will be published soon.  I saw the proof and it looks beautiful.  Governors Boehm and Fulgham did a first class job.  Thanks to member Warren Wyant I can publish another directory.  Never mind that it is 79 years late.  What you see on these two pages is the 1906 directory complete with business descriptions and boat names.  This was, of course, the first BLYC season.  I count 84 members including two Sacketts, three Sayres, and 6-8 lawyers.  Power boats outnumbered sail boats by 34 to 19.  Gov. Boehm's "Roach" races will probably revive that ratio.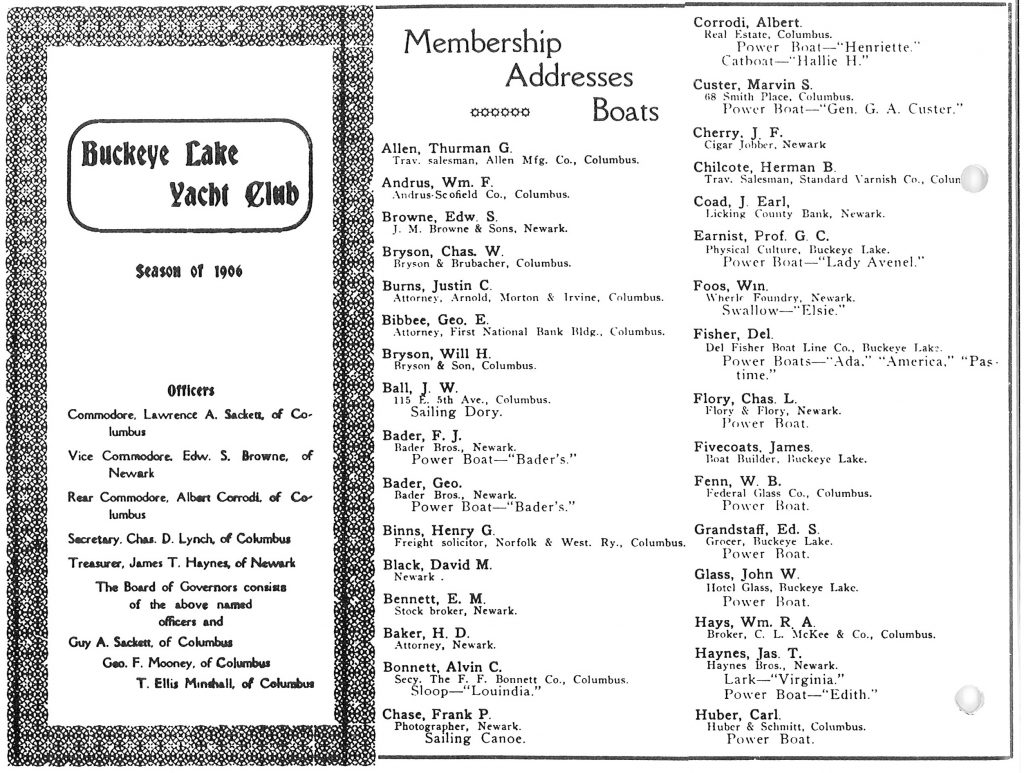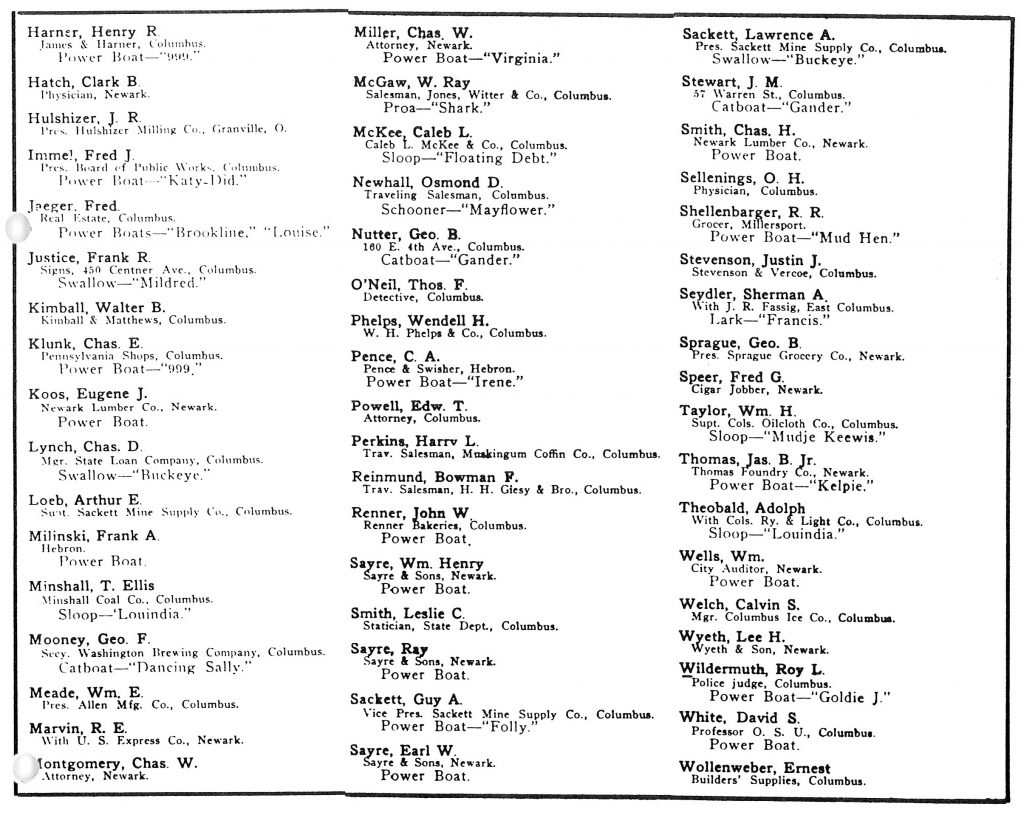 Thanks to Bill Koman we have a copy of the Story of Buckeye Lake Yacht Club by Kyle Armstrong available for members to read in the Commodores' Lounge.  I tied it to the sofa.  Within a week it disappeared but spies have told me where it is.  The offending thief can expect to find a sample of Buckeye Lake bottom in his bed.
Editor's Note – February, 2018 – The BLYC History Department has recently digitally restored and reprinted copies of this directory.  A few printed copies, as well as a high-resolution digital copy are available by contacting P/C Steve Harris, BLYC Historian.