Not only is it GREAT to have sailboat racing back at BLYC… the racing is tight!
This past weekend, all four boats that have been racing with us so far were on the line and as a result of the day's racing, there are now only 3 points separating the fleet.  No one is winning (or losing) significantly.  You can view the individual race and series results online by clicking HERE.
This week's winner of the Rabbit Flag for daily first… David Paligo.  Congrats Dave!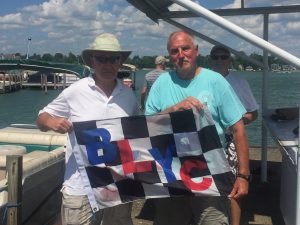 Have a sailboat?  Come Sail With Us!  All Buckeye Lake sailors and sailboats are welcome to participate!