The 2018 I-LYA Regattas will be held again this summer at Put-in-Bay, hosted by the Put-in-Bay Yacht Club.  BLYC has a long history of participation in these events and this summer will be no exception: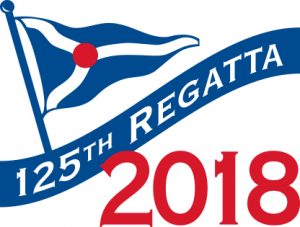 I-LYA Junior Championships
"Junior Bay Week"
July 15-19
I-LYA Sail Regatta
August 2-5
I-LYA Powerboat Week
August 8-12
Once again, BLYC will be well-represented at Junior Bay Week with several of our youth sailors already committed to race again this year.  Steve Harris will be the Overall Principal Race Officer (PRO) for the event, Matt & Tracey Davis will be assisting the Commodore as Fleet Captains with logistics, and many other BLYC members will assist.  This year's chairs are Matt & Lisa Fisher from Hoover Sailing Club.  Matt, the son of P/C George & Marty Fisher and brother of P/C Gayle Fisher-Mulvey, grew up sailing at BLYC and has long history with our Club.  His parents, George and Marty, chaired the event in 1975 – making him only the 2nd second-generation chair for the 60+ year old event. Many BLYC members will make the trip up to support our team and enjoy a few days on South Bass Island again this year.
The Sail Regatta begins just one week following Junior Bay and features racing in PHRF, JAM, and a variety of One-Design classes.  Don Harris is planning to race Tan-Tar-A again this year.  Steve Harris will be the PRO on the Centerboard Course.  Matt & Tracey Davis will again be assisting the Commodore in their Fleet Captain roles. CLICK HERE to visit the Sail Regatta page and download the NOR.
The Powerboat Week is perhaps the one event that our Club has been under-represented in recent years.  It is a great week of fun on the island and includes activities such as docking and maneuverability contests and the ever-popular cardboard boat race in addition to social events like miniature golf.
To learn more about I-LYA and this year's events, please visit the I-LYA website at www.i-lya.org or feel free to ask Matt, Tracey, or Steve for more details.