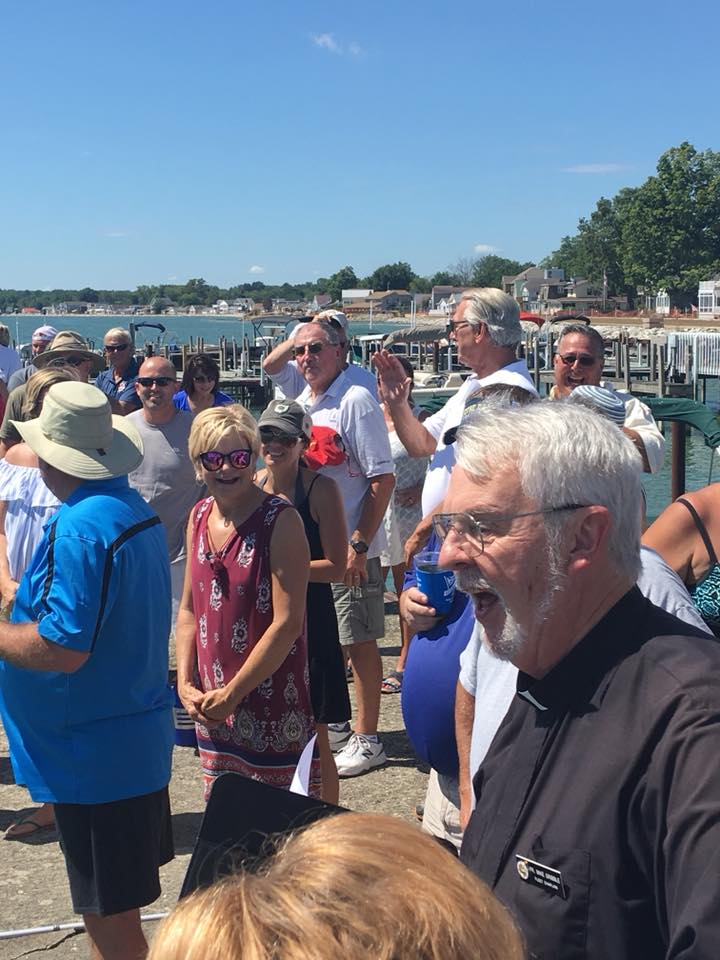 We started the day off by launching our new Club 420 sailboats for the juniors at Liebs Island.  BLYC members joined in to help escort them as they paraded the new boats down the lake to BLYC.  Upon their arrival, the PHRF fleet launched along with several of our 2018 sailing camp participants in Optis.  All sailed around the front of the Clubhouse where Father Mike blessed the fleet and it was time to race!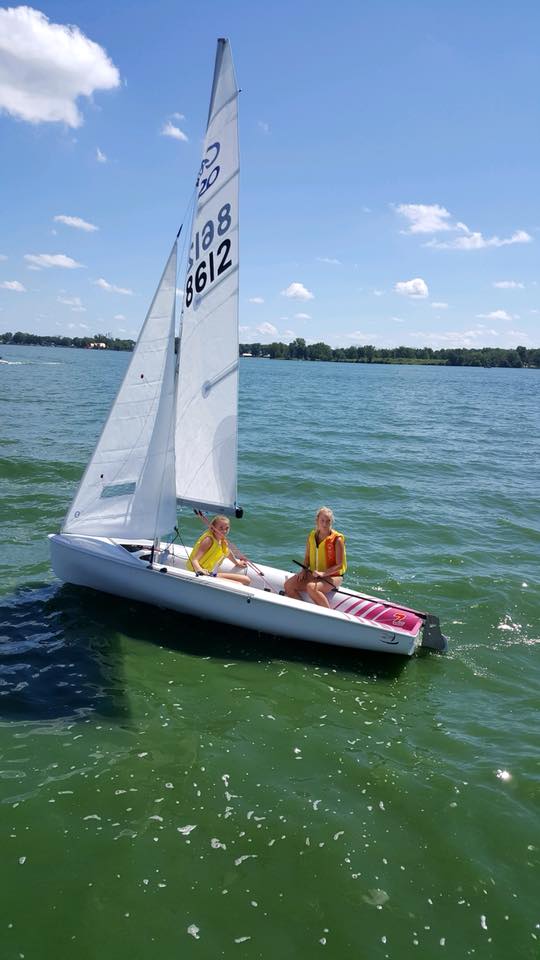 We had good wind and the RC set a nice long windward leeward course for the PHRF fleet – the new 420s sailed by Matthew Davis & Bryor Burke and Katy Schroeder & Olivia Smith sailed with PHRF and were handicapped along with them.  The Optis were sent on a smaller triangle course and… well they sailed and had fun.
It was a great day as the girls, sailing C420 #8612 were off the line like a shot and took a commanding early lead which they never lost – finishing a full 6 minutes ahead of Big Girl and 7 minutes ahead of the other C420.  A promising look ahead to our 2019 BLYC Sailing Team!
Last week's Rabbit Flag winner Chuck Bendig presented the girls with the the coveted award for this week – a great day of adults and youth sailing together and having a great time on our beloved lake.