As you are aware, BLYC has transitioned to a new management system – JONAS. This system integrates the Bar & Restaurant operation, membership, rentals, online reservations and the member directory. Our communications team has developed the following tutorial to help guide you through the basics of registering for and using this new system.
JONAS Member Portal - Registration
When you click on "Member Portal" in the Membership drop-down menu on our website, you will be taken to the following page.
The first time you use the portal, you will need to register by clicking on the Membership Registration link on the bottom right.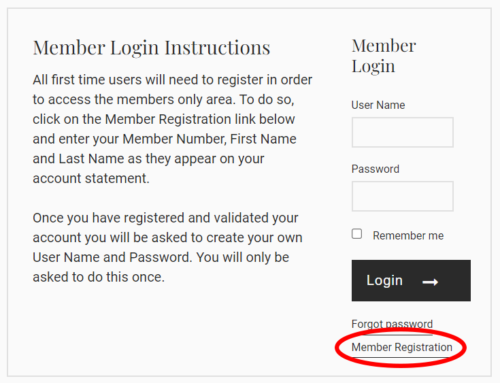 You will then be redirected to the following screen.
Enter the requested information and then click on "Validate."  The information entered must exactly match that on your printed statement from the Club.  Note: Membership Numbers are now 5-digit numbers, instead of the 3-digit numbers in our old system.  In most cases, simply add two zeroes in front of your "old" membership number.
You will be guided through online prompts to complete the registration process and will receive a confirmation email once when you have successfully activated your account online.
JONAS Member Portal - Statements & Payment
Most everything you will access in the portal is under the "Member Central" drop down menu located at the top of the page.
When you select "Statements," the following screen will appear.  Here, you can view your balances and pay your bill online.
Clicking on the statement date, you can see all charges on your account – paid and charged – and detail for each of those transactions.
To make a payment online, simply click on the "Pay Now" link in the upper right.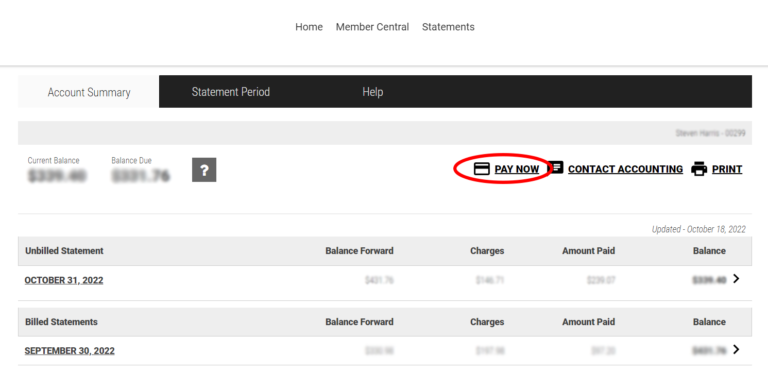 The "Member Payments" screen will open in a new tab.
Here, using either a Credit Card, Debit Card, or electronic bank withdrawl, you can pay on your account.
JONAS Member Portal - Calendar
To access the Club Calendar and new reservation system, select "Calendar" from the "Member Central" dropdown menu.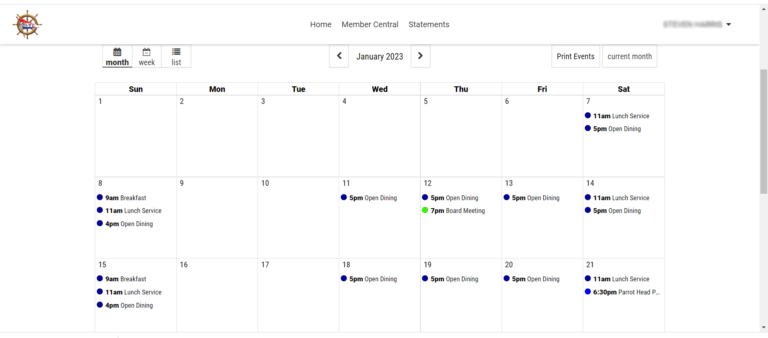 You can navigate the calendar by selecting the month in the top center of the calendar.  For now, most items listed are informational only – i.e., we are not accepting reservations for these events through the JONAS system.  We plan to implement the dining reservations and event registration features in the future.
To get more information on an event simply click on it.