P/C Frank Foster, III – May 1989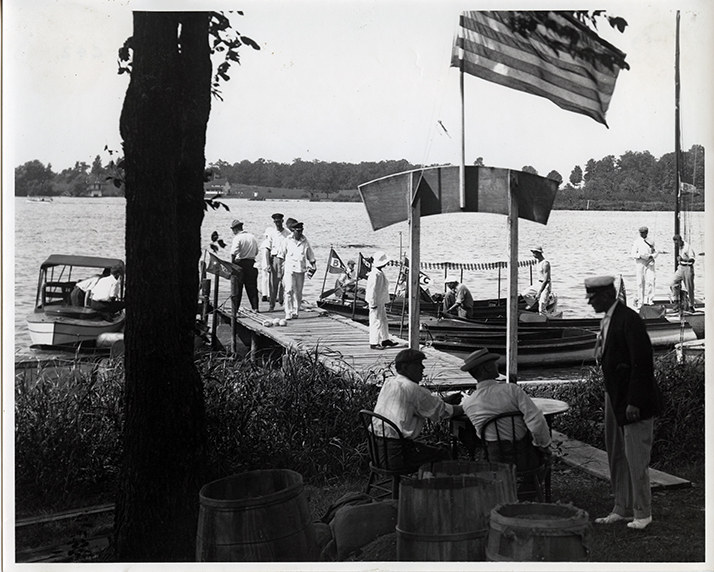 Here is an interesting picture.  I see three different burgees in this picture.  First there is the old one, of which a reproduction made by Mac Rising appears in our Commodores' Lounge.  Then I see the current one with its alternately colored letters.  On the boat in between is one with all white letters.  I never saw that one before.  I believe this picture was taken on the south shore where BLYC had regattas in the early years.  Your guess at the date is as good as mine.  Your guess will be aided by the dates on the burgee reproduction if you look at it the next time you visit the club.
---
Editor's Note – February, 2018
We have located two additional pictures that appear to be early regattas of the Club.  However, they are most likely different locations.  This first one is clearly the same location as the one Commodore Foster published in 1989.  The second, however, looking at the gateway, is from a different location.  Our first regatta, Memorial Day, 1906, was held on Orchard Island.  The July 4 and Labor Day regattas that year were held at the Lake Tourist Hotel on Shell Beach.  Further research clearly shows that the gateway in the second picture is the same at that which appears in postcards of this Shell Beach hotel in the same time period.  Therefore, we can reasonably assume that Commodore Foster's photo, and the first one below, are from the first regatta on Orchard Island.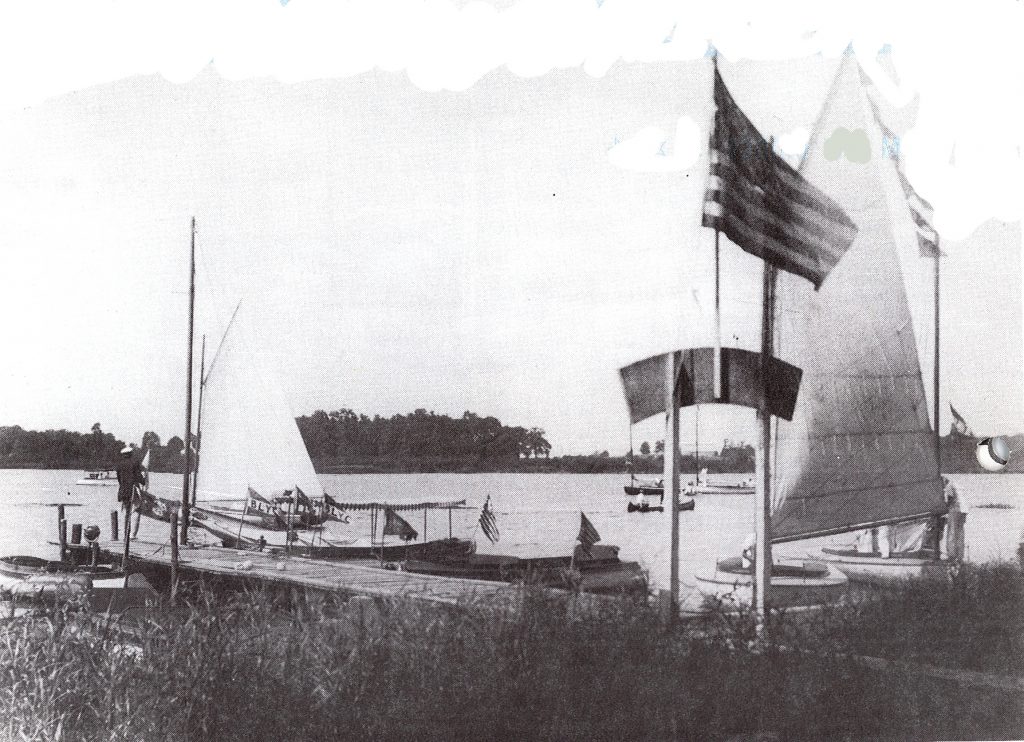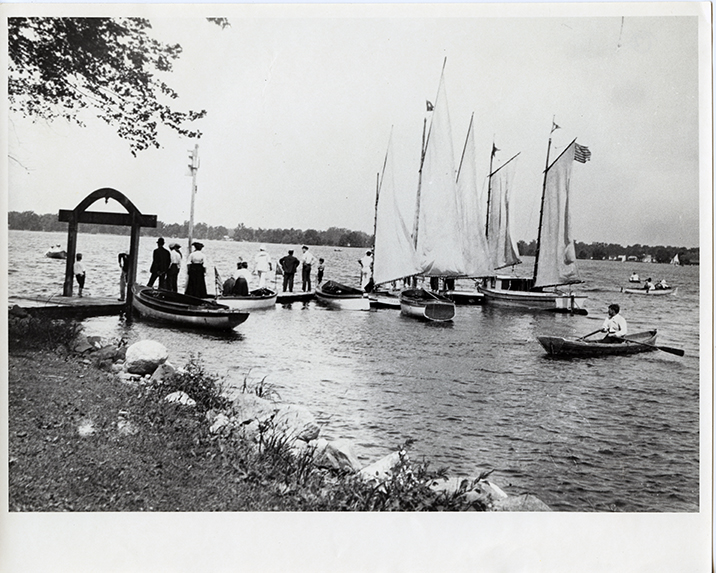 An additional picture, labeled "Sept. 1906," shows what appears to be another regatta of the Club.  Likely the Labor Day Regatta at Shell Beach.